You're in the Right Location
San Francisco Landmark Building #130, The Hibernia offers over 40,000 sq. feet of space across four unique floors and is the perfect location for period and contemporary shoots in downtown San Francisco. 

One of San Francisco's finest examples of the opulent Beaux Arts style of Neoclassical Revivalism, the Hibernia has been beautifully restored to its former glory in recent years.

The Main Banking Hall showcases the exquisite craftsmanship and quality of its 1892 construction and its unique, expansive space features an original bank teller counter, opulent gold detailing and breathtaking stained glass skylights. The Hall also includes a suite of bankers' offices, as well as a substantial marble-encased vault with original safe doors and fittings.
The Hibernia's grand domed entrance surrounded by a giant exterior colonnade provides palatial access into the magnificent Main Hall.

With its exposed brick, concrete flooring and steel columns, 1 Jones on the basement level offers over 17,500 square feet of industrial-style open space, as well as vaults, safes and original safe deposits with viewing cubicles.

The storied pied-à-terre of Hibernia Bank President, Richard M. Tobin. This luxurious suite of rooms features original marble fireplaces, light fixtures and stunning Tiffany-style skylights.


Beaux Arts architectural features

Central location close to Civic Center and Downtown
Adjacent to the Proper Hotel

Expansive areas for craft services/catering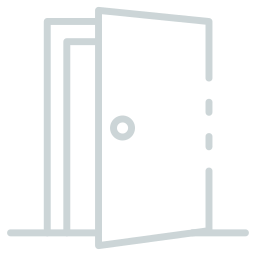 On-street loading zone & entrances